Thursday's get ZERO love. Or attention really at all. Everyone dreads the Mondays. We get into the swing of things and can make Tuesdays fly by. Wednesday we're all "Mike, Mike, Mike, Mike, Mike" and "Hump-Day" excited. Then of course there is a massive celebration once we reach Friday. So Thursday, today's post is dedicated solely to you. Today's post is all about how make the most of you and how you're really going to rock.
Start your day with a killer workout followed by a delicious protein shake.
I am slooooowly getting used to getting to the gym 1-2 times a week BEFORE work. As horrible as it is getting out of my warm bed in the morning and being slapped in the face with 2 degree weather, it's so worth it to have that workout done and over with by 7am! Not to mention the new protein
powder
I'm mildly obsessed with.
Talk to connections at TicketMaster and attempt to bribe them into passing you some Katy Perry meet-and-greet tickets.
Katy Perry tickets are officially on sale for those of us superfans that have a pre-sale access code! I'm in slight freak-out mode over making the dates work for Kayla and I to see her again. I can't even explain how much fun her concert was back in 2011. It's time to see her again.
Work hard. Get a Raise.
No words necessary. Just do a dance party in your office and soak it in!
Get sidetracked and look at pictures all of the places you want to travel to.
Try not to pout when you see the price tags of trips over to Italy. Just make this photo your computer background and work harder to afford it… One day.
Use your amazing label maker.
Totally nerd out over labels, planners, stickers, color-coordinated pens and any other office supply you can get your hands on.
Have a creative streak where you write down 48 potential blog posts.
It doesn't matter if you will only end up actually using 2 of them in the next 6 months. Write them down. You do have pretty pens and markers after all! Put those to good use!
Dig out all the unhealthy recipes you promised to store away.
I mean, Super Bowl parties are NEXT weekend and there's no reason to count calories on the day you're going to be screaming, crying and laughing with the TV and all your closest friends. I saw that Brittany and Kaitlyn were hosting a Super Bowl food link-up so of course I couldn't miss out on that!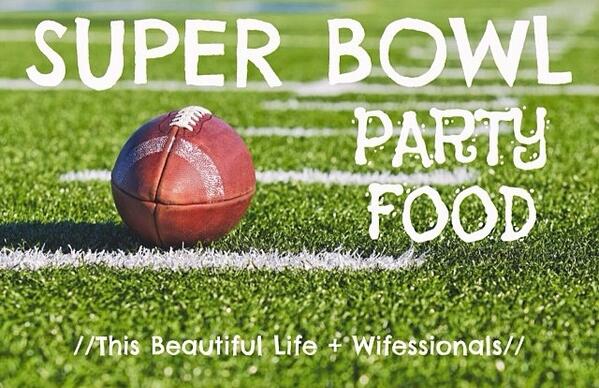 My go-to football food is one I've shared on here before, probably more than once. But it's just SO simple and SO addicting, I can't help but make it for a crowd. It's such an easy dip to double or triple-- and yes, we even quadrupled it one time. Fair warning- you won't be able to stop eating it. Hence the nickname it's been given.
So how are YOU going to make this Thursday rock?