Normally this time every year Jared and I are scrambling around for last-minute Halloween costumes. We always claim we'll start earlier and come up with some AMAZING, elaborate idea.... but most years? That couldn't be further from the truth. We are famous for going to dozens of stores the day of his family's annual Halloween bash in search of all the items we need for our thrown-together look. Somehow, we make it work though.
Our most famous/favorite costumes did require a little prep work in 2010. It was well-worth it. If you've read my blog for any length of time you've probably seen these pictures floating around, but in case you're newer- enjoy Willy Wonka & his Golden Ticket :) By the way, if anyone has an idea for a way I can wear those metallic gold leggings again- please let me know.
We've also done the pirate thing--- more than once. I'm sure
Sarah
is not-surprised and not-impressed. ;)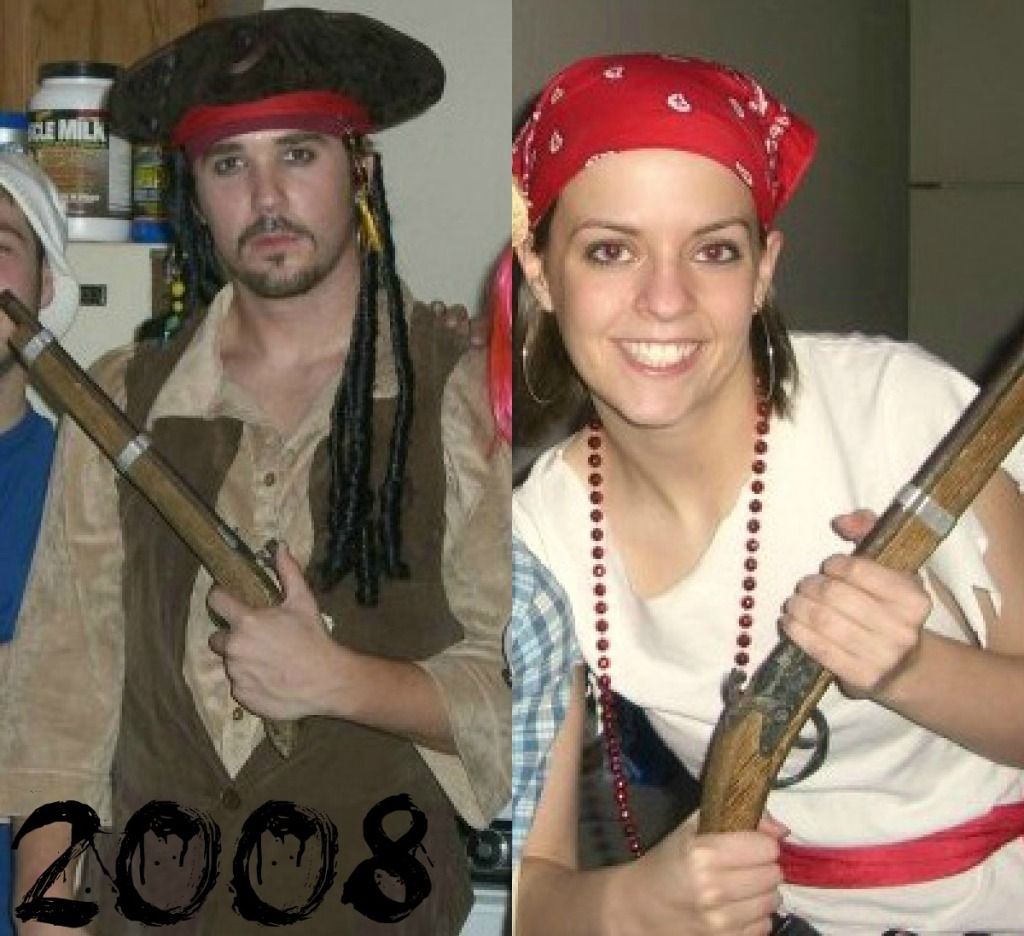 Yes, Jared looks so much like Jack Sparrow it's scary!
This year? No party for us. The usual party we attend was last weekend, the weekend we visited my sister so we missed out and I can't find anyone else having a party that we can crash. If you're hosting one in my area- let me know ;) So, since we're boring and without costumes, I'll let a few of these lovely ladies tell you about some of their favorite Halloween costumes. Be sure to comment and let me know about the best Halloween costume you've ever rocked.