You guys, Ohio is a great place.
Hey
! Stop that! I can hear you
big-city people
and you
beach-dwelling people
snickering... but before you get too carried away, hear me out. Ohio really does have a lot to offer, but I think sometimes
even I
forget how awesome is it! It's easy to diss your own home state, and even easier to forget to show her off every once in awhile.
Well, you're in luck... I have one cool gal here to tell you WHY Ohio is cool. Which in turns, makes she and I both extremely cool ;) So get ready to take notes, here are reasons #1-10.
Hey, y'all! I'm Martha, and I blog over at
A Southern Transplant
. I blog about a lot of totally random things like being a
newlywed
(after 3 years, I think I still fit in this category),
kids
(I have a gwatrillion of them), my baby (my mutt doggy dog, Nutmeg), the South, trying to recreate my non-existent twenties (
32 is not the new 20
), embarrassing things that happen to me (like
breaking my arm
or
falling sober
in a bar)…well, you get it!
Hey y'all!
I'm so happy to be over here visiting Erin and her readers. She and I are almost like twinsies…except that whole age difference thing. Seriously, though, I knew Erin and I would get along famously. You see, girls from Ohio are just pretty awesome.
Here's why Erin and I are exceptionally cool.
1. We both have a Mamaw and a Papaw!
2. We know who Lequit is. And he will forever be shunned from all things Ohio. See #8 below, loyalty
3. We are all for the poisonous nut. Beware. They are scary! Go Bucks! OH-! (I'll never stop cheering for the Buckeyes, even if I am a Gamecock fan, too!)
(On a side note, it's THE Ohio State Univeristy. Ohio is a school in Athens. For real, people.)
4. We both know Cedar Point trumps all other parks. Take that, Six Flags over what??!! HA!
5. Erin and I love the fall. Especially in Ohio. And in Ohio, we do fall big.
6. We have a love of travel to all places that aren't Ohio. Ohioans are really good at broadening their horizons. I think this may be because winter lasts months…and travel is the only way to escape!
7. We may not root for the same pro teams, but we love our Ohio teams. No matter if they are having an awesome season, or if they are the Bengals or the Browns, the Reds or the Indians. Loyalty, my friends.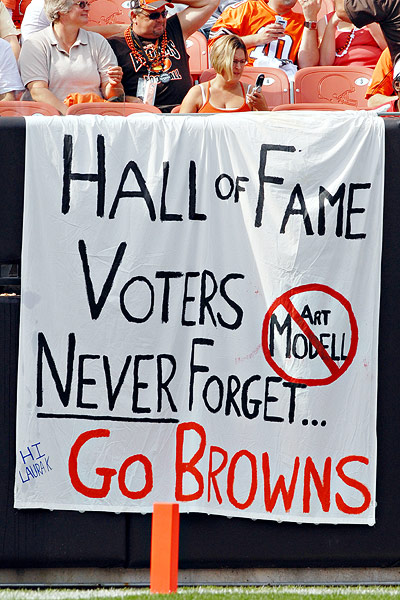 ***Sorry, Martha. You know I couldn't let you get away with something that says "Go Browns" without
a picture of the REAL Ohio NFL team ;)
8. We both have excellent blog design taste. Although, I have NO idea how Erin does such a great job!
9. If it's football season, we're tailgating. ***Or working. Lame.
And, most importantly,
10. We both recognize the necessity to celebrate your birthday for weeks, not just one day!
Happy Belated Birthday, Erin!!!