I won't lie… one of my favorite parts of a Friday morning is the commute to work. Weird, I know. But in my part of the world, country, state, city…. a local radio station plays THE best jams from 8 to 8:30, nonstop, no commercials. All the current hits, all the old hits that you wish still got played more often and it's remixed in THE best possible way ever. Oh, and miss Britney is ALWAYS in attendance.
So since I'm groovin' on into work right now, I hope
you
are too. I plan on cranking Pandora in my office today
(Most likely 80s pop stations- don't judge, I love my Michael Jackson!)
and attempting to focus even though there's a TV that will have basketball playing all day long as well!
And as always, I've got a few Friday's Letters for you!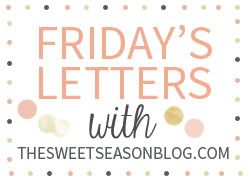 Dear Friday, You got here FAST this week. I've been one busy, crazy person but I'm happy you and your friends Saturday & Sunday have arrived!
Dear Pinterest
, Are you proud of me?! Finally, all this time of pinning and pinning…. I've actually gotten with it and put some of these things into action! Can't wait to share all of 'em on the blog, after a certain bridal shower tomorrow, of course!
Dear PNC Bank, I'm seriously annoyed with you right now. Jared and I combined bank accounts on March 4th, and I have yet to receive my new debit card from you!!!! Not.Cool.
Dear March Madness, I'm so happy you're here!! I haven't kept up much with the college basketball world this year…. but I'll never miss out on the tourney and making a sucky bracket! ;)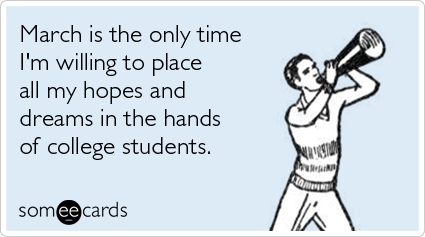 Dear Halie
, Your blog and your weight loss stories are incredibly motivational! Thanks for sharing so much with us, I think you rock!!! :)
Dear DisneyWorld, We probably should have videotaped my reaction when all our travel info/packet came in the mail. It was commercial worthy. Can't wait to see youuu!!!!! :)
Dear Readers, Got any questions for me? Topics you'd like me to post on? Spill it!
Dear Jared, I think you're hott…. that is all ;)