It is most certainly cold and rainy in Ohio today, but that won't keep me from spreading a lil' sunshine to all my awesome blog friends! (You guys DO know you're awesome right?!) I feel like I've got SO MUCH to be happy about right now... I just wanna shout it from the rooftops...er, blogtops?!
See this BEAUTIFUL gal?!
Amanda is one of my BFFs from college, and you will not FIND a more genuine person on this earth. We used to live 5 hours apart (wah!) but in just a matter of weeks, this gal will only be TWO HOURS from me now!!! I have literally been spazzing out ever since she told me yesterday that she got a new job and would be moving. Two hours is SO much more doable than five and I am OVERJOYED at how much more often we'll be able to see each other.
We also are birthday buddies-- April 19th for her and April 20th for me and I'm thinking a joint
celebration is definitely in order ;)
We got to celebrate out 25th together last year!!
You know what else is great? Busying myself ALL morning with taking down our Christmas decorations. Yes, yes it has to be done... but the timing is great. There is this small NFL game today at 4:30 that I'm having slight anxiety issues over, so having something to until then? Perfect!
And a third thing... My
Erin Condren
planner has FINALLY shipped. I have been going INSANE without a planner to write all my crazy schedules in.... and my pretty pens want used like you wouldn't believe! ;)
And last but not least--- outtakes of family photo attempts MAY be the funniest/sunniest thing to look at!!
Jared got a lil snap-crazzzzy with the cam and what should have been just a simple sister shot...
...turned into weirdly similar sister shoot of silliness.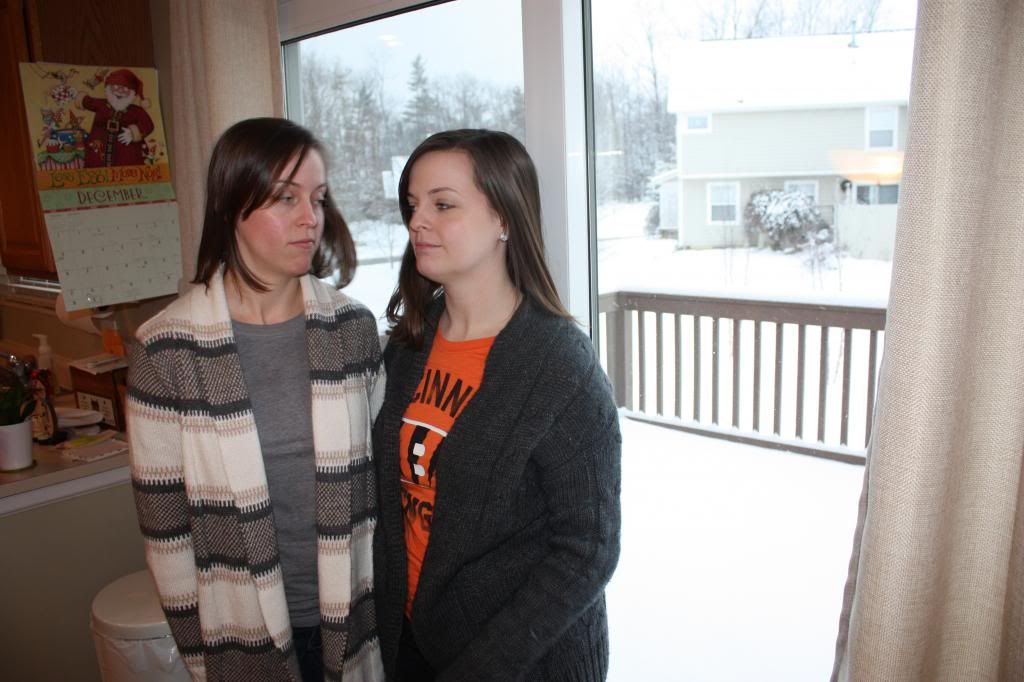 I mean... could we (and our tonsils) look anymore alike right here?!
Happy "sunny" Saturday to you all. No matter what the actual weather might look like.
What's bringing some sunshine to you this weekend??