Happy New Year, blogworld!!! :)
I hope you had a safe and fun NYE. I know we did! I got to spend time with my family AND some great friends,
so no complaints here!
My cute parents
My sister & her hubby
Just finished up eating a LOT of food at Benihana!



Some of the gang at our NYE get-together!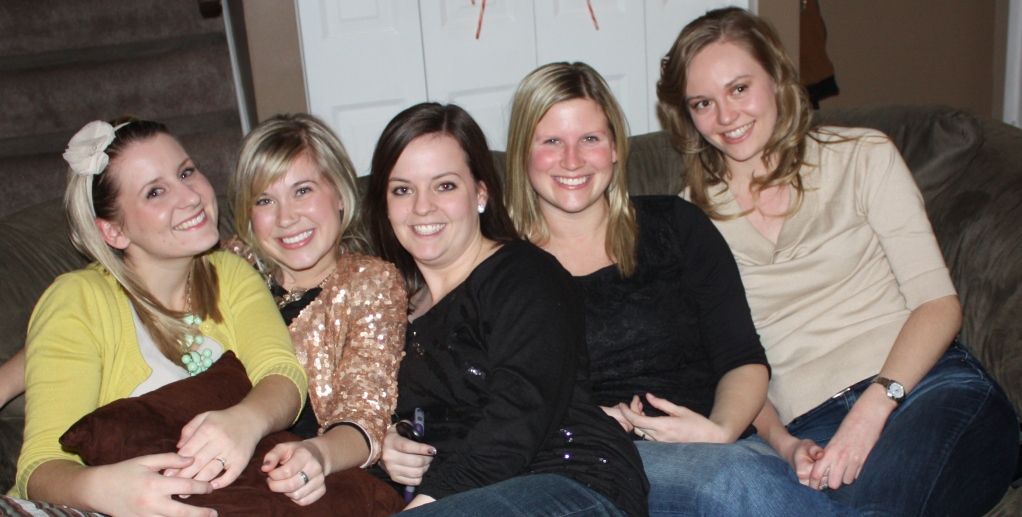 *****************
There is something SO exciting to me every January. The chance to start over, start fresh. You feel like the world is at your fingertips; like you can DO anything and accomplish EVERYTHING.
I haven't decided if I'll share personal goals or resolutions on the blog this year. Last year I did 12 in '12 and it really did help keep me focused all year on things I wanted to do. Did I complete them all? Nope, not even close on some of them. But it kept me in check, that's for sure. And some of the goals? I went above and beyond! That's a great feeling, if you ask me. To look back on those check-lists and be able to say, "Heck YES I did that!"
Jared and I have decided to set monthly goals as a couple this year. Just mini-checklists at the start of every new month. Small goals help us accomplish the big picture goals! And let's be honest, who doesn't love a good list of things you get to cross out?!
Especially when you have a cute notepad and a pen that looks like a pencil to jot them all down with.
I'm excited to see what 2013 might bring us. As as couple, as individuals, as employees, as friends.... even as a blogger!
What are YOU most looking forward to this month, or this year?