Today's post just makes me feel all warm inside. Talking about my favorite things?! Talking about what has made me happy this month of January?! What's not to like?! Ashley always does this fun link-up on the last weekday of every month and I wanted to join in for the first time ever today. So I'm late to the game, but it's cool right?! I'm starting off fresh in 2013 still! (
Sidenote-- where the CRAP did January go?!!!
)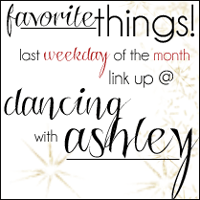 #1 Jared and I's healthy eating/cooking. We've been trying out SO many new recipes and having a lot of success with most of them! Plus, as corny as it may sound, I LOVE cooking with him each day. It's fun, we get to talk about our days while making yummy, healthy food. It's perfect! And other than the fact that I still crave carbs and candy every single day- we're doing good! :)
#2 Secret boards on Pinterest.

I don't know how I'd be planning this upcoming bridal shower without them?!
#3 Blogging.
Since I started taking on blog
designs
, it's allowed me just ANOTHER way to connect with you all and get to know you. I just recently installed for
Jamie
over here, and I cannot wait to see her blog start EXPLODING with all your love ;) --
hint hint, go see it!
--
Oh, and another hint?! Alexa is kinda' amazing and is possibly, maybe -
just maybe
- giving me away later today on
her blog
. You'll have to read it to understand ;)
#4 Thinking about vacation….and Spring.
Yes, I know Ohio still probably has a LOT of winter left, but the teasers this week of temperatures in the 60s was enough to get me excited about pastels, Easter, vacation and sunglasses. It's in sight, people!
#5 Organization!!!
We are slowly but surely getting there! You may remember the
post
I did a couple weeks ago about the 52-week challenge and although I'm not following it completely, I've definitely made some progress. One day everything will have a place :)
#6 The Office.
Netflix is our new favorite thing. I never watched The Office when it was actually airing on TV, so we've been watching season after season since December. Can I just say a. I'm IN LOVE WITH THIS SHOW….. and b. the episode I watched last night? Michael's last day. I might have cried a little bit.
#7 Jared
Duh, Jared's my favorite every day!
What have been YOUR fave things this month??