Since winter officially started today (
brrr!
) I've been brainstorming about date ideas for Jared and I in the coming months. I have to admit, we are creatures of habit and don't go outside the realm of our 'normal' date nights too often. So not only is this a list to maybe inspire you to try some new dates this winter, but also to serve as a checklist for Jared and I. We want to be more creative in our dates and not get stuck in the habit of dinner and movies at home ALL the time ;) Hoping we can do each of these at least once in these cold months ahead!

Bowling
I know- you all
PROBABLY
think that's lame and totally dorky, but we love it! And we haven't been in forever. Even if you're no good- it's pretty cheap and always a good time. I mean, heck we seem to go for any occasion…. NYE, Halloween. Why not go when we aren't celebrating something for once?
We have an AWESOME local aquarium and this is another place we haven't visited in forever. I think the last time we went was for Valentine's Day in 2009.... and we got to pet penguins! My fave! Although it's a little pricey, I think it's worth it!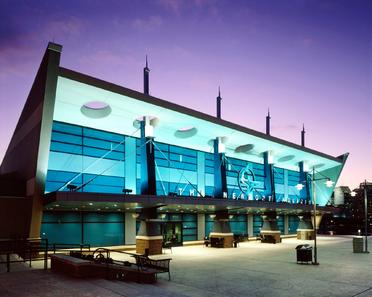 Cooking/Demo class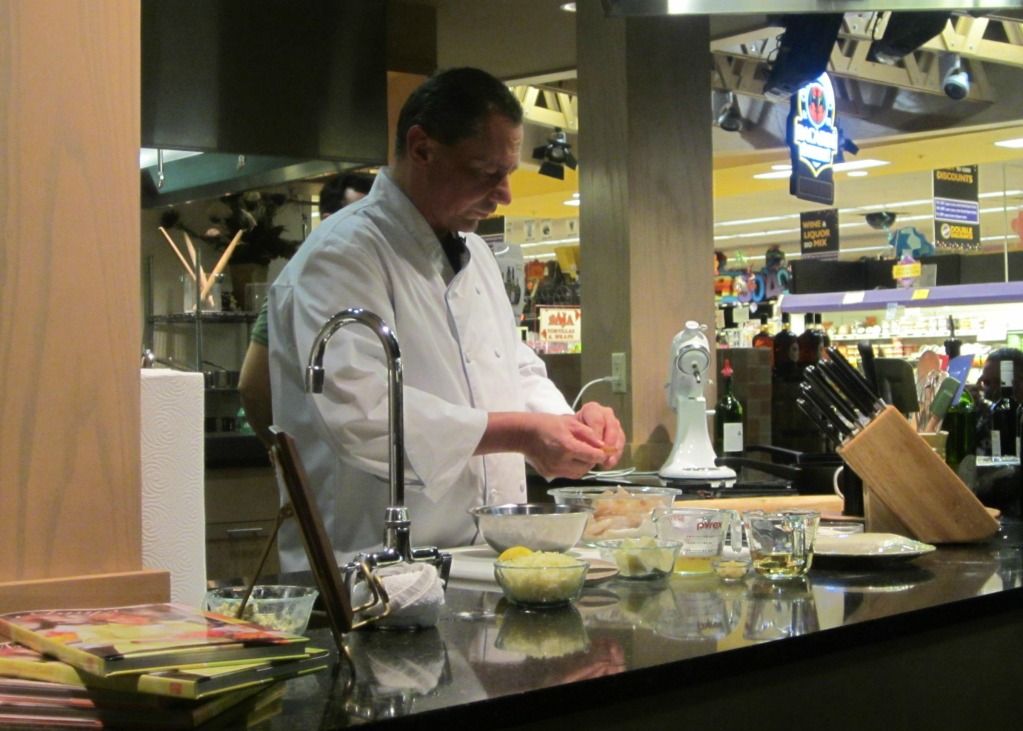 Best chef EVER!
This fall I did a super fun girls night out at a
pizza-making class
. It was a BLAST and I've been telling Jared ever since that we need to do one. I'm going to keep my eye out for some good ones coming to our area soon!
DIY something/House project
Being a homeowner is awesome, but also a ton of work. There are a million updates we'd like to do to our house, so I'd like to pick one we're both excited about doing and make a date of it. Call me crazy, but I think going to Home Depot or Lowe's can be pretty darn fun. Grab the supplies, and knock out an upgrade we'll both be happy about in a day's time!
You know I love me a good sporting event, football, basketball, anything! We'd love to get to an NBA game this season like we did
last year
, but if that won't work out- I'd also like to just support one of our local colleges and watch one of their games! I don't think I've ever been to a college basketball game actually.
Games/Puzzle night
Again- don't go rolling your eyes and thinking it's the lamest date idea ever. It's not.... it might be close to the lamest ever, but definitely not THE lamest ;) We host game nights a lot and love a good round of Monopoly, but with just two of us I think a night of snacks, good music and attempting to put together a ridiculously huge puzzle would be fun! Bonus points? It's a dirt cheap way to kill a few hours and have fun in the meantime!
Plan your next vacation or weekend getaway
We have a
vacation booked
for next Spring, but I'd like to obsess over that little more if possible ;) Our dinner plans, must-see's, etc. It's always nice to be able to sneak in a short weekend getaway too, and something about planning a vacay, no matter how 'small' gets me pumped!
Try new restaurants
We are SO boring when it comes to dining out. It's either our fave Mexican sit-down restaurant, or Chipotle. Honestly. We NEED to get out more ;) My mother-in-law gave us one of those hugeeee Entertainment books w/ all the coupons in it so I'm determined to use as many as possible & expand our dining options!

Build a fire & make s'mores inside
Let's just say- we did not use our fireplace ONCE last winter! Shame on us! I really want to build a fire on a cold night, picnic in front of it and make thirty-seven a few s'mores that night too!


Winter movie marathon
We did this last year and loved it, so I want to do it again. The first "big snow" we got, we watched every cold, snowy movie we could think of, ordered in and just lounged in pj's all night. Here are a few suggestions- but I definitely need more to add to this list. Anyone, anyone??
-Day After Tomorrow
-Groundhog Day
-The Lion, the Witch & The Wardrobe
-Happy Feet
Offer to babysit for friends/relatives kids
We have good family friends that we love to go visit, and they've got cute kids, 10 and 6. We always have a blast hanging out with all of them- but I'd like to offer them a date night out while Jared and I just play and have a good time entertaining AND being entertained. They are great kids and usually try to school us on the Wii, so why not give our friends the night off of kid duty?!
-and last but not least-
Pet Store date
Even for an allergy-sufferer like me, I cannot resist going into pet stores and playing with any cuddly puppy I see. Since Jared and I keep mulling over the idea of adding a furry baby to our mix, I figure we might as well start test-driving a few of them now. Bonus points again-
FREE!
Until we actually purchase the dog, that is.
Which of these dates do you do regularly? Or what would you add to this list?
Do you try to change up your dates often?