This blog brings you it's first official PSA today. And it's actually a 4-in-1 PSA, so get ready:

First: Leggings are not, I repeat ARE NOT pants. Please see guide for further information.
I'm sorry- this was TOO FUNNY!
Second:
ShopLately
is my new favorite/weakness. I just discovered their stuff andddd it's kinda' awesome. They have daily deals, so you have to check it often and see the ever changing products. I just snagged this beautiful, rose gold bracelet for $9! Yep!! And super cheap shipping. I bought some other great items for Christmas gifts- so I can't share those on here, but just go over there and look at
their stuff
, I'm serious- you'll love it!
Third
: My girl Alexa is hosting her first-ever giveaway today!! Definitely stop over and enter, she has some of her favorite things up for grabs today!
Fourth & Finally
: I've decided to offer blog design services to anyone that might be interested! The first THREE bloggers to email me will get a free blog makeover!!! I minored in graphic design in college and it's something I really enjoy doing. I designed my own blog myself and have helped a couple other friends getting started as well. Here's just another example, but honestly- the sky is the limit.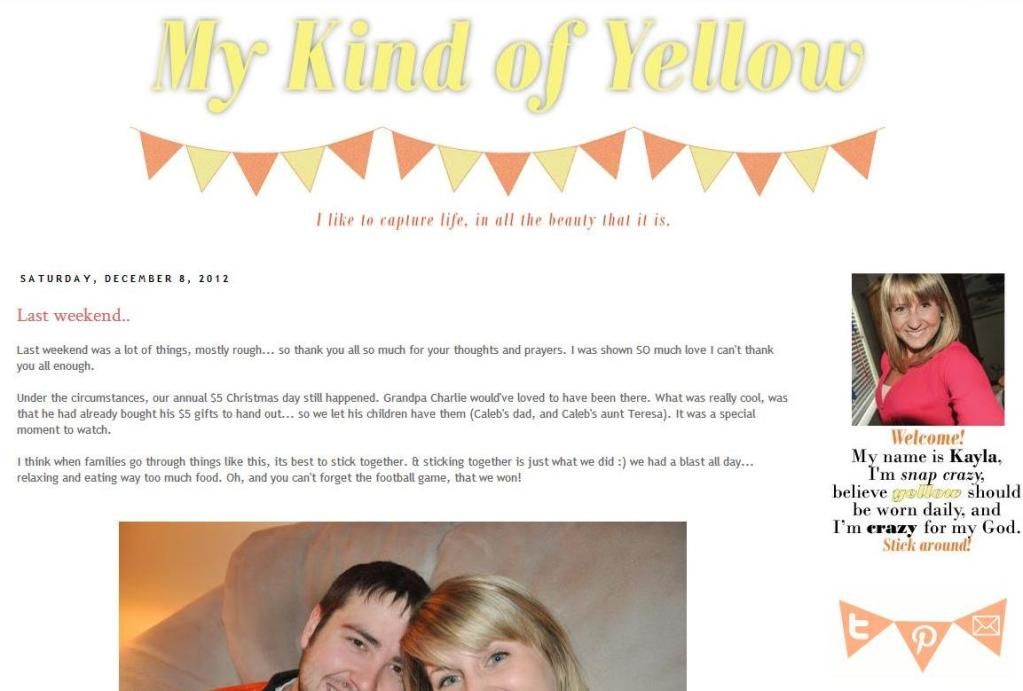 I would love to work with you and help make YOUR blog personalized for you! Maybe you just want a new header, or a custom 'about me' -- the options are endless. I'll have a new design page up and running soon! ;)
Whoops- Fifth thing: HAPPY BIRTHDAY TO MY SISTER!!!!!! :)