The past week or so has obviously been crazy and weird, and I'm way behind on all your blogs and comments. Please know I will be stalking lots and getting updated in the next day or so- so prepare to see a ridiculous amount of comments from me ;)
Even though we didn't make it to our friend's wedding reception due to the death in the family, we still were able to see a beautiful ceremony and congratulate the couple. Their ceremony was
SO
personal and special, I seriously
loved
it. From the songs that were performed, a group prayer with their bridal party, the bride and groom serving communion to all their guests, the personal written vows.... I probably teared up as much as they did ;)
Love this pic- despite being a little blurry, they look SO HAPPY! :)
This past weekend we also got to attend Jared's work Christmas party. It was a lot more fun than I
even expected it to be!
Yes, this is my go-to hairstyle right now... bangs desperately need cut!!
Dinner was delicious and I got to meet a lot of his coworkers and their spouses. They set up the banquet hall casino style and everyone got play money to use. I have never gambled in my life so I definitely had no clue what I was doing, but it was a lot of fun trying to learn... Especially when I went on a small winning streak at the Texas Holdem' table ;)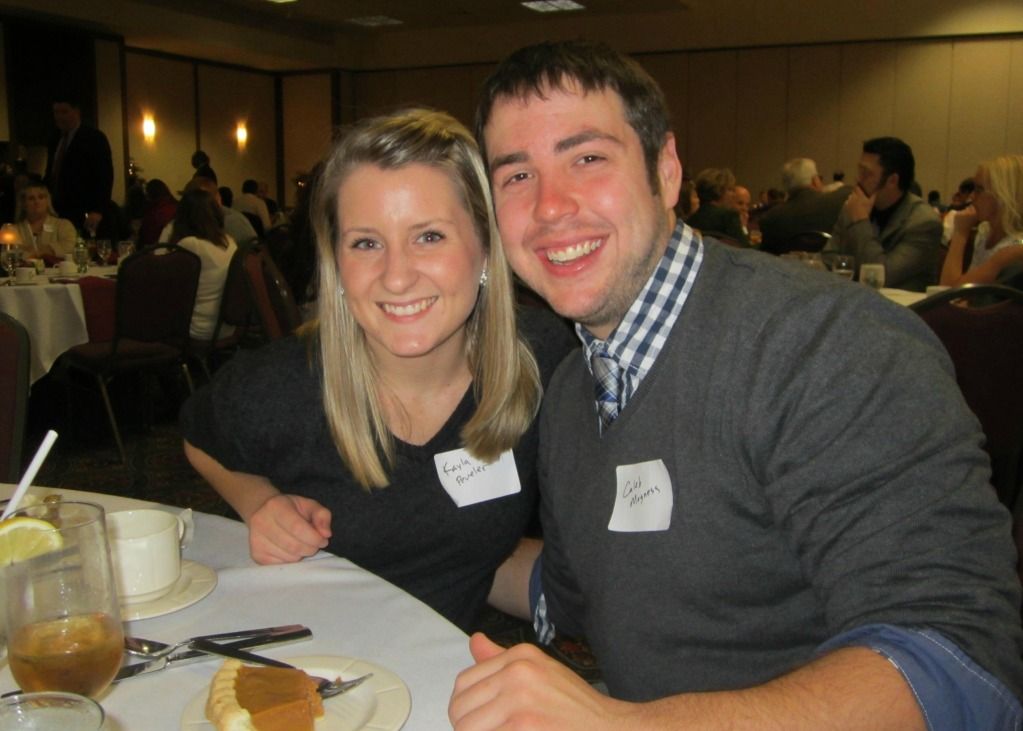 Brother/Sister-in-law
In-laws
Oh--- in case I've never mentioned this, Jared, his dad and both his brothers all work for the same company haha! So a lot of fun can definitely be had at company functions :)
The guys doing well!!
"I have no clue what to do with this money!!!"
There was a DJ & a dance floor too. I thought for sure no one would dance- but surprisingly a good amount of people did! If you should know anything about us and this side of the family- it's that we LOVE to dance! It ended up being so much fun- and my in-laws definitely like to boogy too!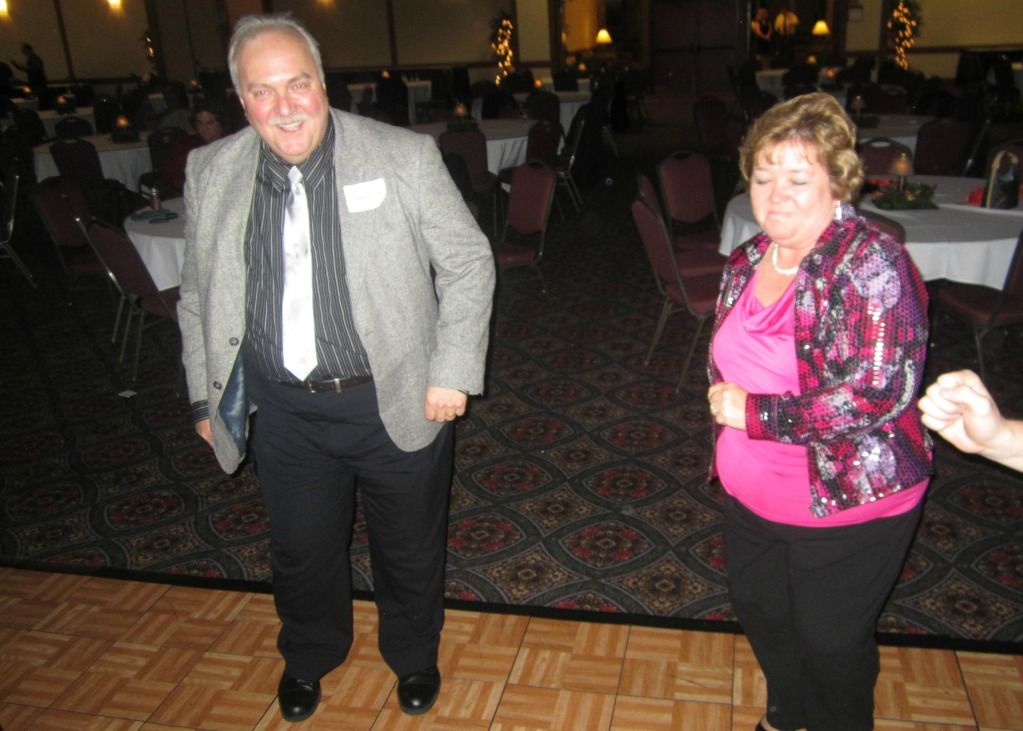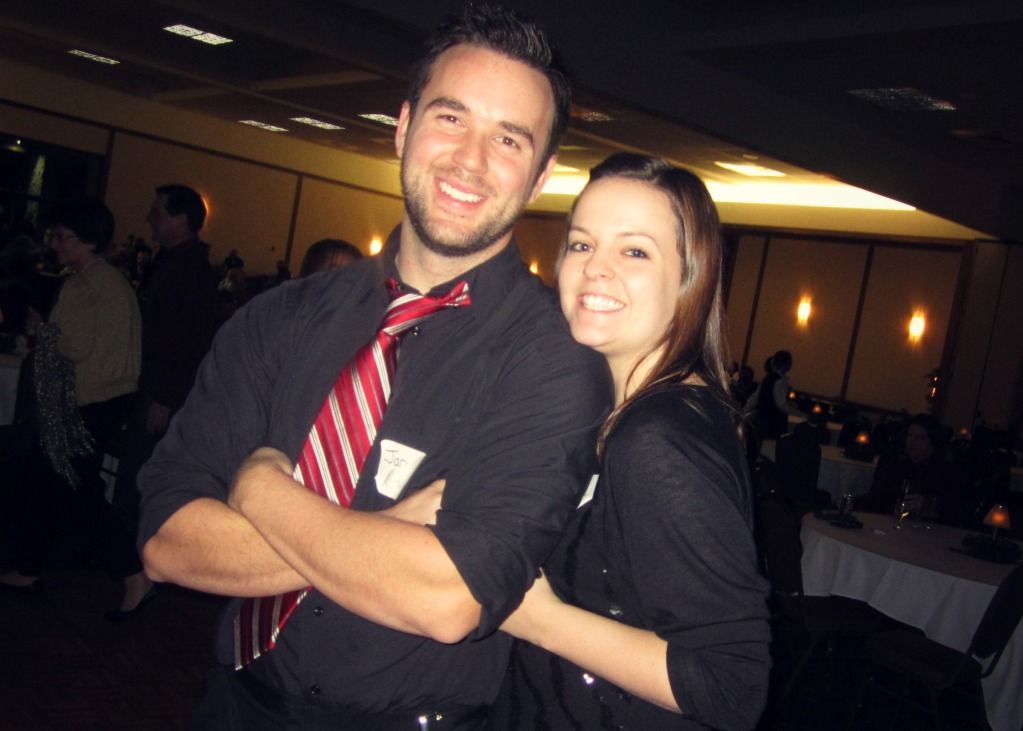 How was your weekend?
Have you had an office holiday party yet, or one coming up?