Thank you ALL for your kind words, emails, texts, tweets, etc in regards to Jared's grandpa. I know he and the rest of his family really appreciate it-- you can never have too many people praying for ya.
I mentioned yesterday that despite the circumstances, the family went ahead with our annual $5 gift exchange on Sunday afternoon. Everyone wanted to be together anyway, and it was a nice distraction if nothing else. I honestly felt strange even taking pictures, because we all kept thinking about how their Grandpa wasn't there.... but we also know he would have wanted everyone to still celebrate this time of year.
During the gift exchange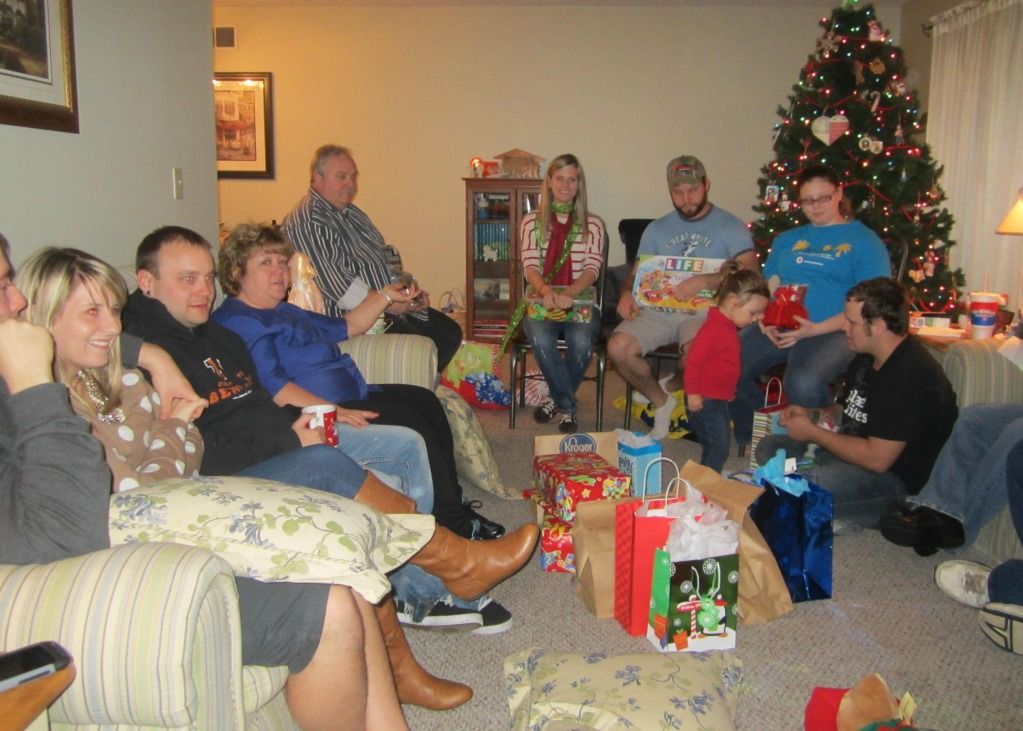 Jared ended up with this shirt, lol!
And I forgot to take a picture of mine- but after trades and steals, I ended up with my own gift! A Christmas storage container filled with candy-- can't complain!
Pretty sure the dessert table was bigger than the dinner table.
The aftermath of my twice-baked potato casserole. I got the recipe
here
, if you're interested.
Cousin Tara and her niece Macy. Macy became a big sister the very next day!
The beautiful cousin Calena.
Kayla & I
Does your family do a gift exchange? Is it a 'funny' exchange with just $5 to spend, or more like a grab bag where you buy for specific people?
There is nothing you can do in a tough situation but be with people you love. Please continue to keep the family in your prayers this week as arrangements are made & final goodbyes are said.