Today Jared and I are headed to see our beautiful friends Travis & Deirdre get married!!
Seriously, could they BE a cuter couple?!
Travis was one of my first college friends. I'm pretty sure we met at orientation! Jared and I
shared a lot of great memories with Travis and our group of friends during those years.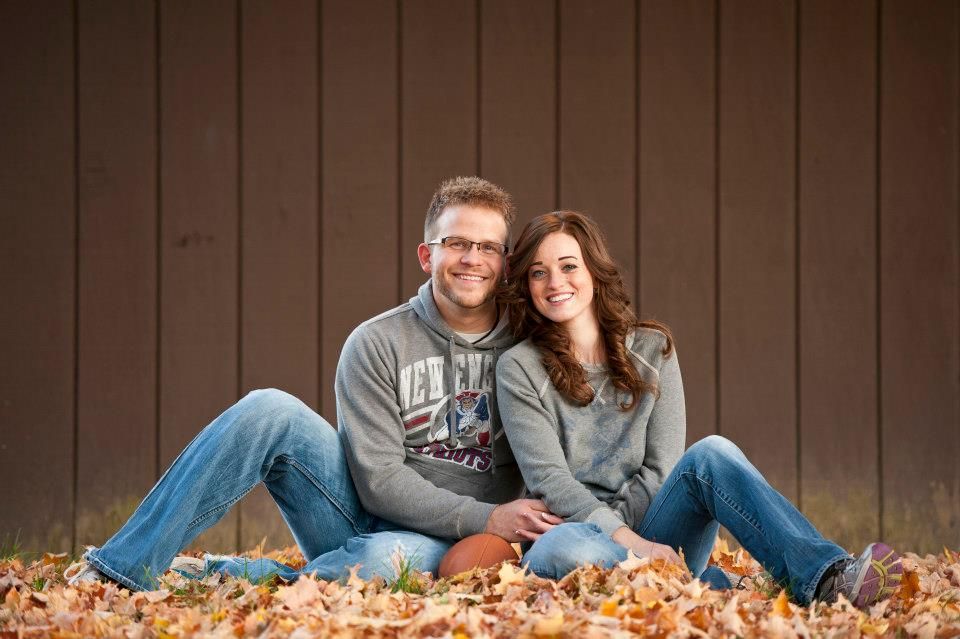 In their Patriot's gear!
We couldn't be happier for Travis and his bride-to-be and I'm so excited to celebrate
with the couple tonight! I think it's awesome that they are doing a winter wedding.
To be honest, I don't think I've ever been to one-- have you? I'm really looking forward to seeing all
their decor and details-- their save the dates & invitations were already to DIE for.
I know everything will be a picture perfect wonderland! :)