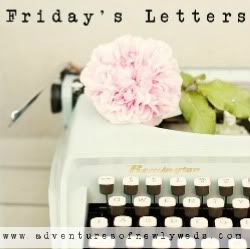 Linked up with Miss
Ashley
today!!
Dear THURSDAY, You kinda' sucked actually.
Dear Friday, Please bring good things, good thoughts and good news.
Dear J, I know things suck at your job right now and I'm so sorry. I'm so proud of you though and KNOW it will all work out the way God has planned. We just might not be able to see that right now. Love you!
I got your back! Pic circa 2008
Dear Bengals, We play Sunday night, at home, under the lights. LET'S DO THIS!!!
Dear Steelers, This is what I think of you!!!!!
Dear Jen,
You win cutest thank-you note award! So glad to have you as a bloggy friend :)
Dear sister, I kinda' miss you. Why do you have to live 10 hours away? =\
Dear NYE, I know we have yet to hit Halloween, Thanksgiving OR Christmas, but J and I may have started brainstorming for our party this year already. Woop!!!
NYE 2011 with my girl Kayla!! Lookin gooooood ;)
Dear Weekend, I'm ready for a date night tonight, carving pumpkins tomorrow, a Halloween costume party and lots of football!! Let's go!!!