If you immediately knew the song lyrics in my post title, I love you!
It's a cold and rainy Halloween over in Ohio. Which makes me NOT want to pass out candy tonight. There is a good chance we will turn out all our lights and hide in the basement tonight watching movies.... don't judge. I think since we had our
Halloween costume party
a week early, I'm just about PAST the festivities... sorry, Halloween, I'm over you.
I
promise
that we will top ALL our
past costumes
in 2013.
Promise
.
Not sure we could top the cuteness of my in-law's puppy though. Seriously.....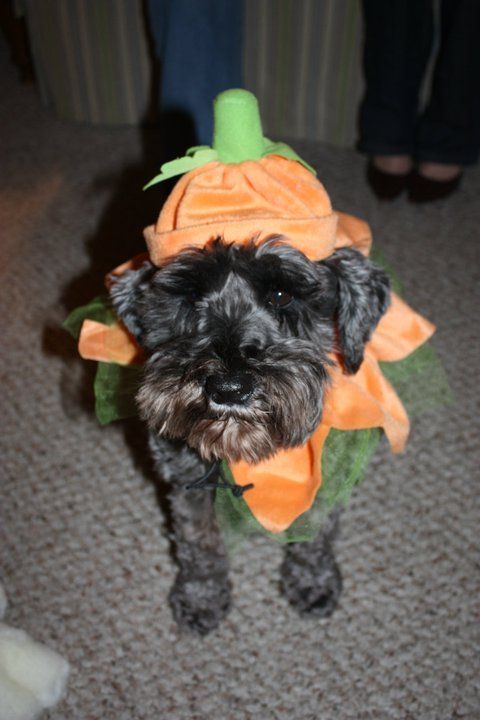 There is, however, a chance my boss' 20-month-old son will be stopping by IN COSTUME before the end of the day today.....Eee! Keeping my fingers crossed.
*******************
I also wanted to congratulate
Allison
for winning at the halfway mark of our Blogger Fantasy Football group!! Winning is an understatement.... the girl is
DOMINATING US ALL
! Allison- You have won the
$20 Target gift card!!!
:) Check your email soon for details!
So because I was busy being present the past day or so - that's all I've got for you today :)
Enjoy your Halloween, eat some candy for me
please
and be safe!!