If you missed it, J and I already
did up
Halloween in STYLE over the weekend at a costume party.
We get into Halloween, what can I say?!
And okay- you caught us... we have definitely been pirates before. Via 2008. But I MUST say, we've stepped up our antics since then ;)
Can you believe I'm even embarrassing myself with this first photo?! Wow, Erin.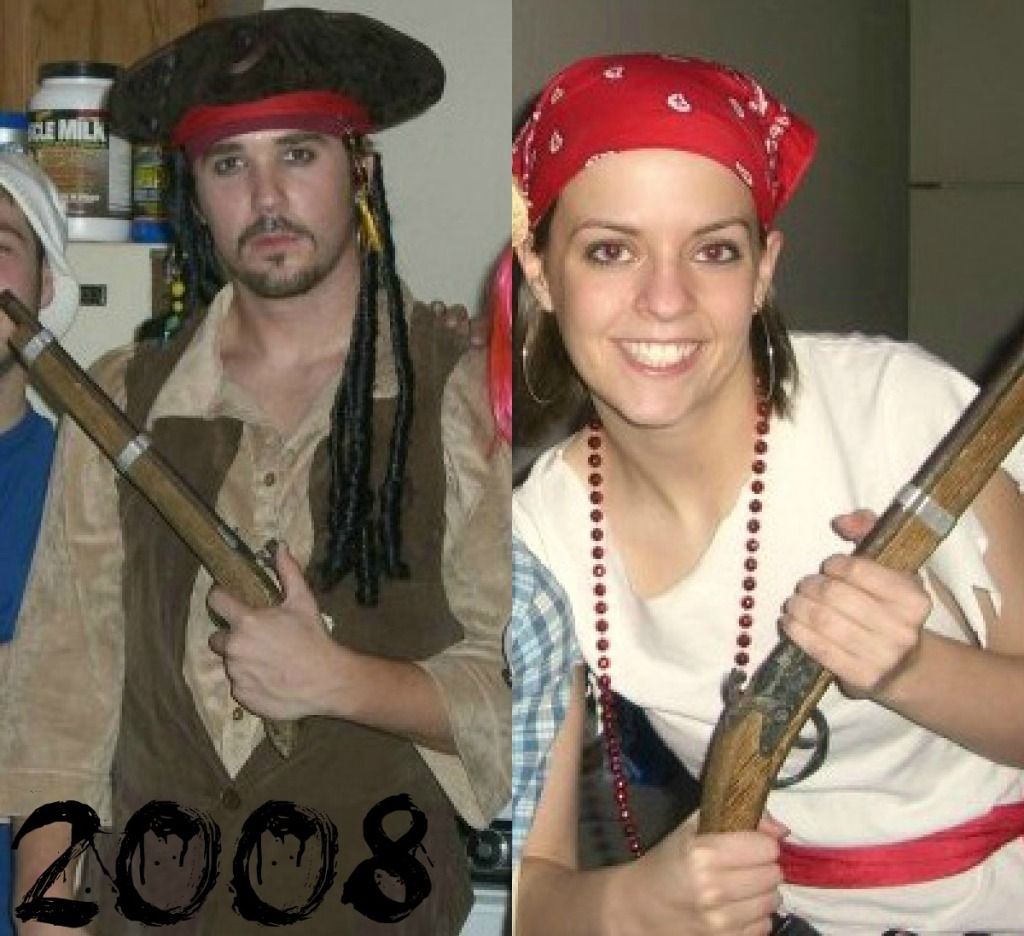 A little King of Pop for me, and a crazy super-fan complete with a blow-up helmet for J.
My favorite costume- Willy Wonka & the Golden Ticket; Plus a cute flapper & bowling ball ;)
Last year J went left-field and created box-head man(?!) And I reused a costume from high school that my mom made! Oh, and our fave superheroes are also pictured here ;)
Repeats for all of us this year: Pirates & Superheroes :)
What's the best costume you've ever rocked?! Do you make your own or buy?
Get any ideas from these? :)