I don't normally pop in on a Sunday evening like this… but I missed you all ;)
No seriously-- I was
SO BUSY
having
SO MUCH
fun this weekend, it's not even really fair to the rest of you.
First off
- The Cincinnati Reds clinched the NL Central Division title this weekend, HOLLA!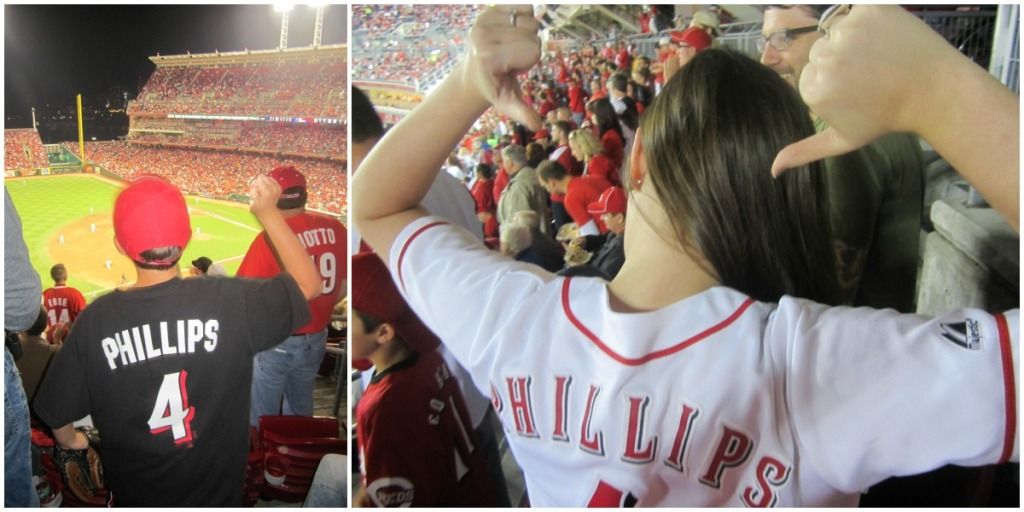 Having a BLAST and made friends with the 10-year-old in front of us ;)
And obviously I'm MORE pumped that my Bengals won this afternoon. Can I just say I will never complain about "real refs" again if we get them back?! These replacements are getting worse by the week it seems!!!
So a good sports weekend + a dance party at our house, complete with strobe lights (videos to come) tasty food, and amazing friends = One heckuva weekend!
I can only hope yours was just as much fun. Please tune in tomorrow for all kiiiiiiinds of pictures and a full recap ;)