I had SUCH a great weekend that I think it's going to take me 2 days to spill my guts about it :) However-
Becky
has been hosting some pretty awesome
Show & Tell link-ups
and I didn't want to miss out, either. I've had quite a few new readers jump on board (
THANK YOU!
) and so I thought I'd link-up and they can get the scoop ;)
Are you married? If so when did you get married, and tell us about your special day.
Yes, married officially 1 year and 3 months tomorrow ;) You can read ALL the wedding recaps
here
including stories about our crazy wedding coordinator, a 70-year-old DJ and my bouquet breaking.

Show us some wedding pictures. Either yours or of some that you love.
How about the engagement?
Tell us your story
: You MUST go
here
and read about how J totally surprised me in the most perfect way. Yes.
On an NFL football field.

Show us your wedding rings or an engagement photo.
Engagement photos done November, 2010.
***********************
Now I wanted to share just the first little bit of our weekend. We decided a 'staycation' was much needed. So we booked a hotel room for 2 nights in a city about 35-40 minutes away and headed out right after work Friday night.
We took in a local frontier-league baseball game and had SO much fun.
Cheap fun, might I add!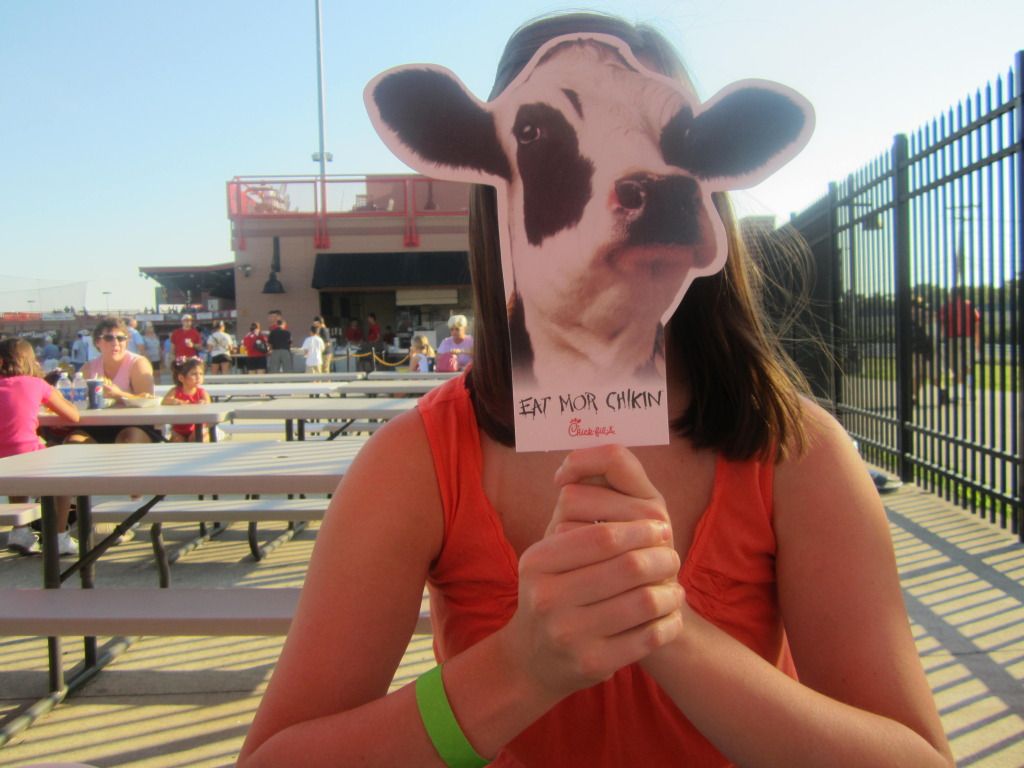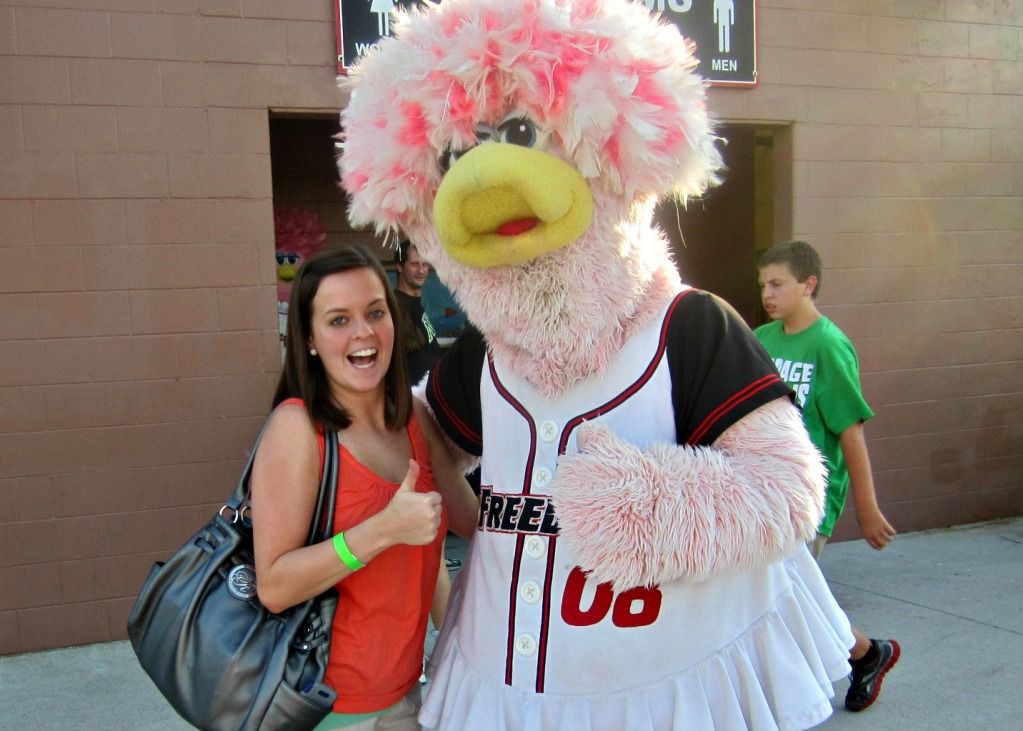 Meeting the cute mascot!
And an awesome fireworks show after!!
With all their tickets under $12, much better prices on food/beverages, constant contests, giveaways and t-shirts thrown into the stands…. you really couldn't beat the experience! If you live anywhere near a frontier or minor league team, I highly suggest checking a game out!
Well, this post has officially gotten really, reallllllly long, especially for a Monday, so I'll save the rest of my recap for tomorrow! ;) What are your fave ways to have cheap fun?!
Have a great day everyone!!
-Erin