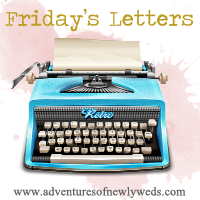 As sweet
Ashley
is traveling cross-country, I thought I'd add my Friday Letters to her link up for her to read when she arrives and recovers ;)
Dear Friday: Everyone acts like you kick off a "weekend" or something... please remind me of what that is, since I work all of these said days.
Dear Work: You are crazy, but going well. Thanks for keeping me on my toes.

1. My desk looks like this on a regular basis now; 2. Players ticket sorting; 3. Kick-off Pep Rally!

Dear Hair: One day I will fix you and stop showing up to work with it soaking wet still =\
Guilty!
Dear Football Season: You are so close I can taste you. I cannot wait to start burning this candle for the first game in TWO WEEKS!
Dear Sunsets: You make leaving the office at 9pm not as bad ;)
Are you linking up today?!
I work tonight, but I was SO EXCITED to find out I'm off Saturday now, when I'd been scheduled to work previously. I swear, I might not leave the house, lol! I'm looking forward to getting some cleaning and projects done, and then a fun evening with J.
Oh, and hopefully getting a new phone-- as the screen of mine is BUSTED and now randomly turns off/on about a gazillion times a day. Whoops! ;)
TGIF, Friends!!