I can't believe this is the last week of June. I feel like I'm always saying that, but seriously!!! Does time go faster as you get older?! As kids it seemed like summer would feel like a lifetime away from school, but the months just zip on by these days!!
Now that I feel/sound 90 instead of 25, I'll let my phone pics do the talking. Friday was
lazy
, Saturday was
FUN
, Sunday was
lazy
and allergy-induced-headache-filled. Man, my life is
exciting
;)

1. Saturday mani's at our friend's house :) And yes, we just discovered the new 24oz Mt Dew cans!!
2. Loving my new shellac color "Jack Rose"
3. Friend's pup Phoebe-- cute, crazy dog!!!
1. Hit up an antique shop and their hours were AMAZING ;)
2. Kayla was EXCITED!!!
3. Seriously, so much cool stuff. I definitely need to go back when I'm ready to purchase
4. Considered bringing this tiger home as a joke, but thought it might never leave
1 - 3. Basically, Kayla rocks my life and I love her.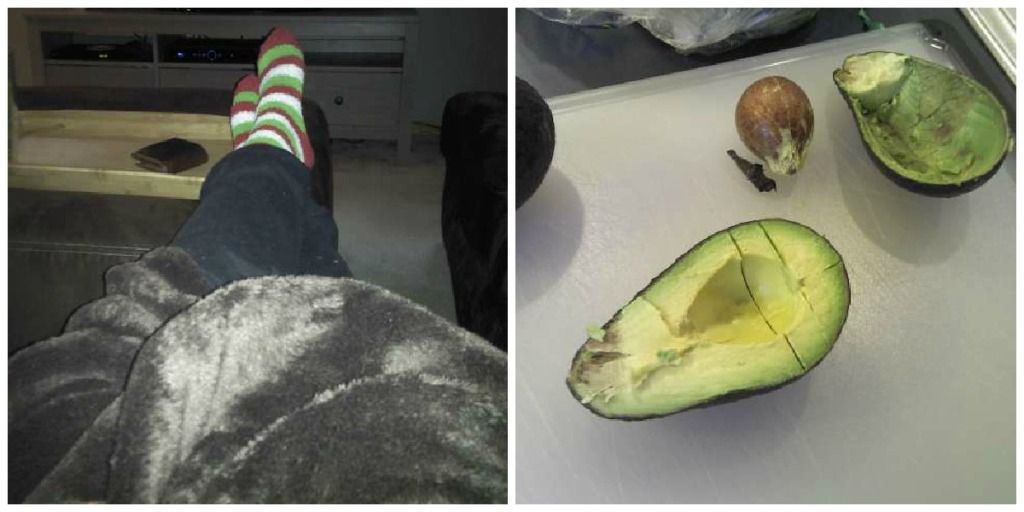 1. Spent a lot of Sunday in sweats, under blankets and in Christmas socks. Allergies kicked my butt this weekend and just felt kinda' crummy.
2. Finally got off the couch and made chicken avocado salad for me to take to lunch all week.
----------------
If you are interested:
Here is the original recipe I found on pinterest. I don't add mayo to mine, and I make huge batches of it with 3-4 avocados, big handfuls of cilantro and tons of lime juice. It's great scooped up on chips, or in a pita for a light snack!
Hope your weekend was as eventful as mine ;) This will likely be a crazy work-week for me, with a big event coming to our venue July 1, so I'm trying to psych myself up for the long hours coming in the next few days!!!
-Erin